New Sounds
January 19th, 2022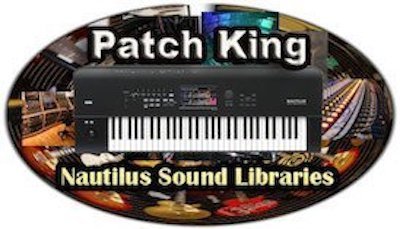 SPECIAL Korg Nautilus SOUND BUNDLE PACK: Get ALL NINE of our Nautilus sound sets for only $300.
An amazing collection of sounds for the Korg Nautilus – weighing in at: 512 Programs, 224 Combis, 10 Drum Kits, 32 Guitar Loops, 32 Wave Sequences and over 1.3 GB of New Samples!
SAVE BIG, when you get the complete package of EXi Super Synths, Vintage Synths, Hit Factory, Sonix Bliss, Electric Guitars, Analog Sensation, Wave Machine, Classic Rock & Electric Pianos for the special low price of $300. USD.

More info on all our Nautilus Kronos sounds can be found at Our Nautilus Web Page.
Leave a Reply