New Kid Nepro Releases
October 29th, 2013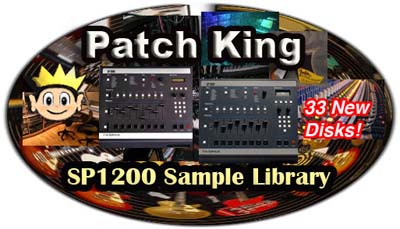 New sounds for a vintage beat box. The worlds biggest sound library for the classic EMU SP1200 just got even bigger. Kid Nepro has just released 33 new sample disks to increase the library to a humongous 150 disks.
The new sound disks include a wide range of new dub step, hip hop, rock, reggae, 8 bit, R&B and electronic drum kits, as well as new kicks and snares, percussion and "circuit bend madness", which contains a mix of sound effects and unusual drums and percussion. There is also a new mix of guitars, basses and synth sounds in each kit to add some spice to your drum tracks.
Disks are $10. USD each. Buy 10 and get one FREE!
Click Here For More Info & Demos
Leave a Reply