New Kid Nepro Releases
October 18th, 2018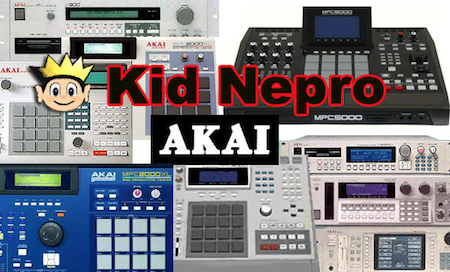 Kid Nepro has been busy converting our classic Akai sounds into MPC Renaissance, MPC Live and MPC X Formats. With the help of Chicken Systems Translator, we are now able to bring our sounds to a whole new generation of samplers and workstations. We plan on doing lot's more converting for many other samplers, so get on our mailing list for info on all the latest updates.
Currently, there are six sound libraries available from our Akai S1000, MPC2000 and Ensoniq EPS/ASR libraries. The MPC2000 Millennium 1 collection includes several drum kits and is set up like a standard drum machine – where you trigger the sounds from the MPC pads. The other five collections are set up with traditional keyboard key mapping and are meant to be used by triggering the MPC's from a Midi keyboard, although you can also trigger the sounds from the pads.
So, whatever MPC you're working with, we have the sounds you need. If you need any info just email us at; support@kidnepro.com and we will be happy to help.
More info on all our Akai and Ensoniq sounds at:
One Response to "Patch Kings's Classic Sounds Now Available For Akai MPC Renaissance, MPC Live & MPC X Workstations"
John Patrick Reid Says:
February 11th, 2019 at 12:39 pm

I have just got a akai mpk49.
Being new. Please how can I play this through the keys. And not a computer I don't have installation disc. I would like to use it for mixing but I am totally new please could you offer any help thank you