New Kid Nepro Releases
April 5th, 2019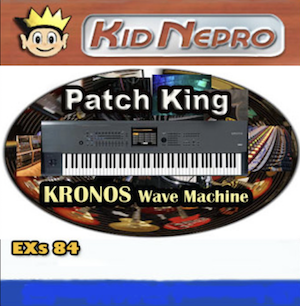 Now our amazing Kronos Wave Machine sounds can easily load into Propellerheads Reason NN-XT Sampler – $25. USD. Perfect for your next gig or recording session. 42 New rns and sxt files with hundreds of new samples from our custom sound libraries.
The Patch King Wave Machine ReFill features some of our best sounds from our Korg Kronos PCG libraries. Using Chicken System Translator, we were able to easily convert our amazing Kronos sounds into a Reason ReFill. Everything is set up for Propellerheads Reason using a wide range of Digital Effects.
Included in the refill are tons of Multi Pads, Analog & Digital Synths and Special Effects and new Drum Sounds. Great for composers doing film scoring, commercial beds for video projects or new age and classic synth audio tracks. All set up to load into Reason via the NN-XT sample player. (163 MB / 42 instruments)
SPECIAL BUNDLE PACKAGE: The Ultimate Reason ReFill. Get all eight of our amazing Reason ReFills for Only $100.
Leave a Reply