New Kid Nepro Releases
November 18th, 2012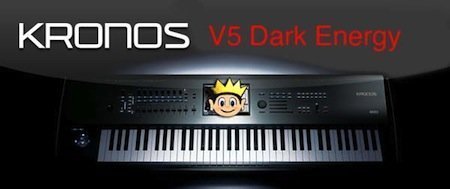 Korg Kronos Volume #5 – Dark Energy – 64 New Programs – 32 New Combis
Korg Kronos Volume #5 – Dark Energy – Our first collection of sounds for the MS-20 & Polysix Synth Engines is now available! An amazing assortment of fully KARMA-fied Programs & Combis with a hard edge, in your face, aggressive analog synth sounds. Only $39. USD.
Pump Up Your Kronos with Dark Energy!! The new sound library includes a wide assortment of classic analog synth sounds for the Kronos MS-20 & Polysix synth engines. A new take on all the sounds that these two vintage synths are capable of, along with a great new mix of modern 21st century patches that's guaranteed to spice up your Kronos and give you some new ideas for your next track. Amazing new analog basses, leads, pads, super synths and cool rhythms using the Polysix arpeggiator and Kronos step sequencer plus much more.
For more info and demos "CLICK HERE".
One Response to "New Korg Kronos Sound Library – Dark Energy For MS-20 & Polysix"
TotallyKenny Says:
January 2nd, 2013 at 7:21 pm

I have Dark Energy and it is just OUTSTANDING !!! 64 New Programs – 32 New Combis how can you go wrong . KidNepro puts so much time and hard work in all his Combis and Programs !!! Thank You Steve, God Bless and HAPPY NEW YEAR ONE HAPPY! customer !! TotallyKenny